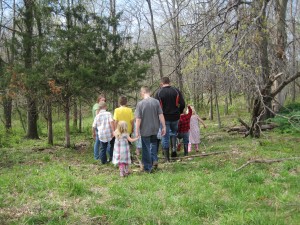 This is pretty much the picture of parenthood. From the minute they learn to crawl, our children are always moving away from us. And that is a good thing. We want them to grow and learn and, well, leave. (Have I mentioned we love our empty nest?)
But, here is another thing about parenthood: It never ends. No matter how independent and successful our children become, it only takes one set-back to bring us running. Last week, we ran to Kansas City when one of our daughter had surgery. She is a grown woman with a husband, a job, three kids, a house, and a literary agent.
None of that mattered in the moment, though. She was just our girl.
So there I sat in the ICU waiting room. A grandmother of twelve with a husband, a job, a house, and a novel coming out this year. And do you know what I did?
I called my mother.
If you still have small children clinging to your legs and tracking you down in the bathroom, I hope you take comfort in this: They will grow up and give your life back.
But, don't worry, they will need you forever.