This tweet grabbed my attention recently:
You are one of the lead characters in the story of what God wants to do in the people around you. Michael Minot
I confess, I'm more apt to think of myself as the leading lady in my life than as the supporting actress for someone else. It was a horrible discovery, honestly. I didn't realize I was so narcissistic. I often think of life as an artist would: In scenes and chapters, flashbacks and foreshadowing. I believe we are all living an epic story and our role is vital. No one else can play our part.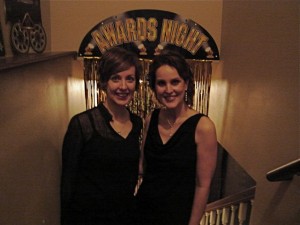 Yet, this phrase shifted my focus. I had lost sight of how important my little role is for the success of other people. It is easy to see that in my role as wife and mother. Those babies would have died if I hadn't taken care of them in the early days. And, we spent the next eighteen years preparing them to emerge on the Stage of Life in their own right.
As for marriage, my husband and I both enjoy playing supporting roles for one another. He deserves the Oscar, of course.
Now, though, I am challenged to look at the remaining cast around me in a new light. I am listening for stage directions from Heaven so I know when to act, what to say, and where to stand for the sake of someone else. What can I do at the office today that makes Aimee shine? Where can I stand so the light of God's face falls on Lenna?
I'm accepting this challenge, and I'm grateful to Sue Brage for the tweet. And, I'd like to thank the Academy…