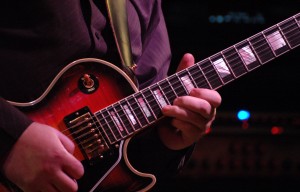 Our son used to be convinced he had sung on stage with Sandi Patty. He would argue the point all day long. We did take his sisters to a Sandi Patty concert once. And, they did go on stage and stand right beside the dazzling lady. But I personally hired the babysitter who stayed home with our four-year-old son and his baby sister that night. He was not there.
Yet, for most of a decade, Joe stood firm. We insisted he was only remembering our descriptions of the event, but he disagreed. He could describe the stage, the lights, and even the blue sequins on her dress. He said they were so close he could touch them. Now, when your name is Joe and your sisters are Felicity, Serenity, and Charity, you learn to stand your ground on things. (Some people think we should have named him Masculinity to keep the theme.)
So, when it came up again years later, the way things do between brothers and sisters, Joe mentioned the singing cowboys. Now, you probably know Sandy Patti does not have a backup band of singing cowboys.
We all laughed at Joe. Until he began adding other details. Suddenly, the mystery was solved. (and we all had to repent to Joe.) He was describing a musical we saw on vacation that same year. Joseph had gone on that stage with the singing cowboys, and he stood beside a lady in a blue-sequined dress.
And what is the lesson I learned from this saga? Never let anyone steal your experience. They may argue it wasn't real. They may tell you it didn't happen that way or it couldn't mean what you think it means. But they don't know. If you touched the blue sequins, stand firm. The singing cowboys may prove you right some day.