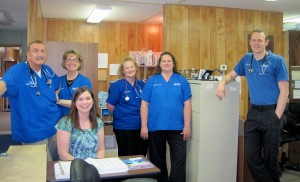 In my day job, I spend a lot of time chasing claims insurance companies don't want to pay. Or soothing patients who think we've charged too much for our services. Or reminding people that they promised to drop off their copay after work — three weeks ago.
These are not fun parts of my job. Some days, they suck the creative juices right out of my soul, and I can't write a word in my novel-in-progress once I get home. Other times, they are just part of the job, and I can box them up and put them away at 6:00pm.
But, today. Today! I emailed a patient to let her know her insurance company had paid more than expected. (Shocking news.) I owed her money. Since her family rarely gets sick, I offered to write her a refund check instead of letting it ride as a credit. And do you know what she said?
"Maybe you could just set that aside for the next patient who has a hard time paying."
Oh, yes, Dear Reader. She said that. And you know what happened next, don't you? This blog post. Because suddenly my creative juices are flowing!
(Now back to the day job.)