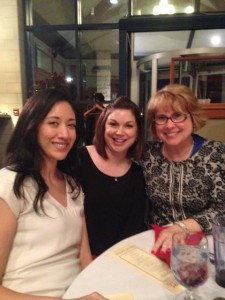 Grow her up in your own household so she knows exactly how you think and will answer the telephone with your attitude, tone of voice, and ultimate plan to make the world a nicer place.
If this fails because your own daughters have the irrational idea they should live their own lives, seek out some of their friends.
The longer you have known these friends, the better. Start interviewing childhood companions who may have shared such things as matching haircuts, favorite teachers, and a high tolerance for Little Mermaid songs.
Be willing to recruit from a distance. You never know when a friend from Chicago might decide to move to the middle of the Missouri cornfields just to chase your claims and save your life.
Once these Administrative Assistants have been secured, do not take for granted your good fortune. Treat them fairly; reward them for good work; buy them flowers and chocolate; remind them often that they are highly valued.
And, if you forget to do that because they are, after all, like your own daughters, then at least send them an e-card on National Administrative Assistants Day and write something nice about them on your blog.
Thanks, Heather & Leslie! You help me breathe.