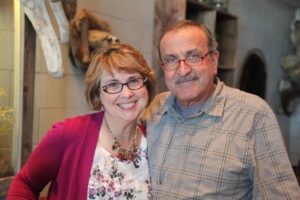 Our family speaks in quotes a lot. Movie lines are the most common, but we also quote a great book, a favorite preacher, or a grandparent who is long gone. We use quotes as a love language not because we are short on our own words. We are all storytellers and creatives. Poets, writers, musicians. We have lots and lots of words of our own.
But quoting a book or a movie or a sermon shares more than just the words. During a crisis, any member of our family may put on their Schwarzenegger voice and say, "It's not a tumah!" This instantly takes us all back to the first time we sat around and laughed toghether at Kindergarten Cop. And we laughed especially hard because one of our daughters always thought every mosquito bite might be a tumor.
So, the line also takes us back to some of the hardest moments of our lives. And to the memory of how God and all the people we love carried us through those times. One four-word movie line can take our family full circle from laughter to terror to gratitude in a matter of seconds, no matter what crises we are facing. It is simple code for us.
That is why I love this line from Shakespear's Much Ado About Nothing, Act 5. Scene II. My husband, Wendell, says it to me any time I face another mountain I don't think I can climb. I instantly see Benedick soothing Margaret and telling her how to go forward after a heartbreaking day.
I go back to the season of life when we discovered the movie version of this play, and I remember the battles we've come through since then. And I realize again how simple and how true the advice remains. And, I feel hope.
Whether I'm dealing with the grief of my father's death or agony over the political climate in our nation or a tangle with the insurance company that ate up way too many hours of my day, Wendell reminds me that all I really have to do are these three things:
"Serve God. Love me. And Mend."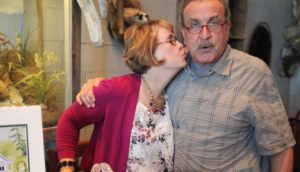 Maybe the "me" in your quote is your mother, or your children, or your best friend, or your cat. But the two bookend requirements remain the same. Serve God and Mend. With love in the center. It works every time.