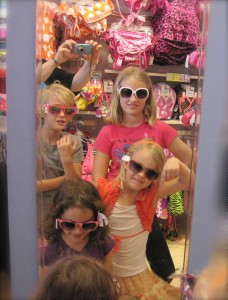 At first, I planned to call this post "Three Ways to Survive the Summer of Seventeen." But that sounded terribly pessimistic for someone who is all about hope. I do have hope, and here are some of the ways I hold onto it in the midst of a less-than-hopeful-world.
I Breathe – In and out. In and out. When I do it consciously, it calms and centers me. But the beautiful part is that I do it automatically all day. And then, when I sleep at night, I keep right on breathing without any effort on my part at all. I wake up reminded that Someone much bigger and beyond is holding me. I can rest in that and just breathe. No matter what the world is doing.
I Tune In – to my husband, to our children and grandchildren. To our friends, our family, and the interesting people we meet along the way. Recently, I sat in the dining room with one of our daughters and her teenage son. I was about to kiss everyone good-bye and go grocery shopping when a casual comment opened a stream of conversation. I leaned in and forgot about groceries. Who needs to eat when your grandson is talking about Life?
I Tune Out – the ugliness. Some people I love are simply not good on social media. I've stopped following them. We can talk face-to-face if we want to stay in touch. My nephew, who is an IT specialist, recently told me that his Facebook feed is "well-curated." I love that line. It made me feel peaceful just to think about it. If you don't know how to manage your social media to hide things that interfere with your peace, just Google it. There are tricks. Or better yet, call in a neighboring teenager.
I Rest – You may not be familiar with this term, Dear Reader. It is what we used to do before 24-hour Internet connections kept our brains working long after we clocked out for the day. Before softball, soccer, and piano lessons all stacked up on the same evenings. This summer, I'm going to sit on my swing now and then and admire my flowers. I'm going to snuggle my husband of 43 years and watch something on television that we will end up quoting to one another like our own secret language. I'm going to read for fun instead of education and walk for pleasure instead of exercise. I'm going to rest my heart, my brain, and my body at least once a day. At least once a week. And I may keep it up all the way into the winter!