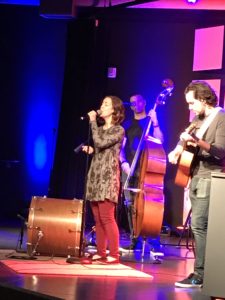 I watched the Golden Globes on DVR this week so I could fast-forward the commercials. And possibly other stuff. You never know with these live events. I heard a lot of powerful, beautiful women saying it is time for women to take a stand. "Speak Your Truth" became an anthem. So, I'm going to speak mine. Brace yourself.
I haven't used the #MeToo hashtag anywhere. But, I could have. I haven't used the #TimesUp slogan. Although, I hope it is. Rather, I have listened and tried to learn. I hope that by watching the exposure of corruption in everyone from media moguls to smarmy politicians, we will remember some things.
Evil has been around since the beginning of days.

And men are not the only perpetrators.
That last part didn't seem to be anyone's truth at the Golden Globes. But, sometimes, our truth is actually an opinion. And, opinions are not equal in their validity nor their merit. Some opinions are actually arrogant. Or cruel. Or stupid. So, we may all speak our version of the truth, but that does not make it true.
I was thinking about that this week. And about all the pain caused in the world by both horrible men and evil women. I felt a little helpless to make any kind of difference.
Then I went to a local women's event. (None of us wore ball gowns. *sigh*) We did, however, sing songs. While we were singing, I suddenly remembered Who the Truth is, after all. I'm glad to speak up now, because my truth is a Person. Some people will say that is merely my opinion. That's okay. I can't change their minds with some great speech. But, one of these days, my Truth will stand and say, "Times up" for all the evil in the world. And, our opinions will just scatter.
Until then, as the songwriter has said,
We stand in the glory of the King
Knowing that You're here
You have set us free
You're here
Let our worship be Your throne
Amazed by who You are
Your presence makes us whole

Songwriters: Kari Jobe / Cody Carnes

Let the Heavens Open lyrics © Capitol Christian Music Group

And that, Dear Reader, is true.