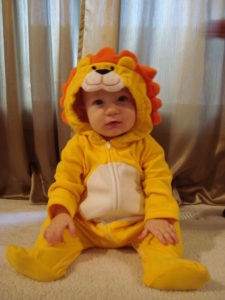 I'm known as an eternal optimist, but that doesn't mean I'm always walking on sunshine, as the song says. I have my share of gloomy days and restless nights. On the dark days, I sometimes twist my hands like the Cowardly Lion from the Wizard of Oz. "I do believe, I do believe, I do believe." Occasionally, I convince myself. But, I rarely convince the flying monkeys. They swoop down, anyway.
I debuted that old classic for my grandchildren several years ago. I warned them before I hit "play" that they were about to be scared out of their chairs. They would hide under furniture before the movie ended. I knew this from years of experience.
Instead, they were slightly bored. The flying monkeys were so obviously fake. The jerky movements and the silly costumes couldn't live up to the slick graphics these kids watched on their tablets every day. None of my grandchildren had even hit middle school yet, but experience had already taught them that a guy in a monkey suit with fake wings could not hurt them.
So, what has experience taught me? That is what I ask myself on the dark days. "This too shall pass" often helps. Or, sometimes, "He shall give His angels charge concerning thee." Or,  "He who has promised is faithful." And, of course, "If God be for me, who can be against me."
The list is quite long. When I take time to remember a few of these truths, I can always find an experience somewhere in my life that matches the scripture.
And then, once again, I do believe.