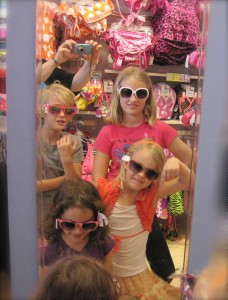 "Dear Ten-Year-Old-me, You are writing books!!"
I recently read that our futures are often decided when we are ten-years-old. Our interests, skills, and dreams at age ten often materialize into career choices and life decisions. This seems about right. At age ten, I wanted to be the mother of at least ten children, and I wanted to write books like "Little Women." I also wanted to adapt them for the stage as my friends and I did with the quite moving scene where Beth dies.
None of that has turned out exactly as I planned, of course. We only had four children, but we picked up several loaners along the way. I've never achieved the fame of Jo March with my writing, but I do have a few books circulating out in the world. And, they carry similar themes of family, friendship, service, and finding meaning in life. I've also staged a number of original plays that were good enough for the local church school audience. Mostly.
My husband, on the other hand, read a book series around age eight called "The Sugar Creek Gang." In one passage, the narrator says that when he grows up he wants to be "A Christian doctor." The writer elaborated a bit about what that meant, and Wendell fits it perfectly. Interesting note: He didn't remember reading those words until we rediscovered the book a few years ago.
So, let's put this theory to the test, shall we? What talent, interest, skill, character trait did you discover around age ten? How is it impacting your life today?
Please let us know.