I became a fan of senior citizens long before I joined the club.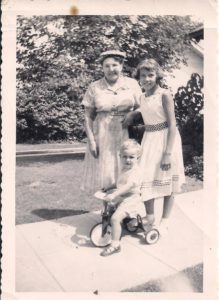 The sweet old church ladies that we referred to as Aunts always intrigued me. Their wit and wisdom. Their grey hair that shimmered to blue. Their bright red lipstick, fancy handkerchiefs, and soft Avon smells.
That is why I'm celebrating seniors this week.
According to some calendars, Friday, August 21st is "Senior Citizens Day." We all know the truth, though. It is always Senior Citizens Day if you eat at the right places. Just flash your old lady ID, and you get a discount. Or a free desert. Or a special menu for people who need bifocals to read the fine print.
Now that I've joined the ranks, I can tell you that a free coffee doesn't really make up for some of the things you lose at this age. Like the ability to rise from a chair and cross the room without wanting to limp and groan the first three steps. It is hard to exude power and confidence with a catch in your get-a-long. But, we do it. We push through and eventually stand straight again. Or at least straighter. Because we also understand that we bring years of experience to every conversation. Tons of practice as diplomats, negotiators, and soldiers of endurance. We still have words to say, people to see, places to go, and things to do.
The thing I want most as a woman-of-a-certain age is to live a sappy life.
Not the emotional kind. The kind from the Bible, where the psalmist says this:
Those who are planted in the house of the Lord will flourish in the courts of our God.

They will still yield fruit in old age

They shall be full of sap and very green. Psalm 92:13-14
Yes, Lord! Let it be. Happy Old Lady Day!
Side note: I write novels about church ladies based on many of the ones I have known. Watch for a fall release of my next book, "The Reluctant Courtship of Madge DuPree."