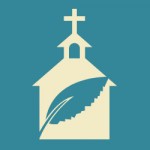 The conclusion, when all has been heard, is: fear God and keep His commandments, because this applies to every person. Ecclesiastes 12: 14 NASB
We never know what a day may bring. An ordinary Monday morning may bring a great break-through at work, a brand new baby in the family, or a shining new soul in the Kingdom. Or, it may bring a trip to the hospital and a farewell to someone we love.
I used to be frightened when I thought about the uncertainty of life. But then some of the worst things I'd ever imagined actually happened, and I discovered an amazing fact. God was still there, and He was still good.
Now I just try to live each day with faith and with purpose. When I lie down at night and take an inventory of my soul, I ask myself, "Did I fear God and obey His commandments today?" If I failed somewhere, I repent. And I make a plan to set things right with other people. Then, I sleep.
Tomorrow will always have enough trouble of its own. But, for today, let's live with no regrets.