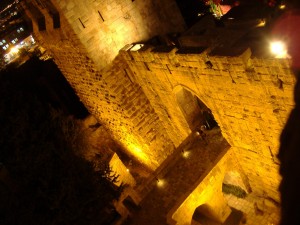 I was glad when they said to me,
"Let us go to the house of the Lord."
And now here we are,
standing inside your gates, O Jerusalem. Psalm 11:1-2 NLT
Happy April! We are entering one of my favorite seasons in the Christian worship tradition. The Journey to Jerusalem. During the Easter season, I always re-read the gospel accounts of the last weeks of Jesus' life. I love His interactions with people along the way and all the historical details of Jewish life in those days.I have written an entire novel around that subject,in fact. I may actually publish it one of these days.
If you are a regular reader of my blog, I hope you are prepared to go along on the trek. I'm pretty sure the next few blog posts will be devoted to the richness of the culture, relationships, and encounters surrounding Jesus' last journey to Jerusalem.
Are you in?